Hopping from one bar to the other or searching for the best bars in Pasadena or the entire Los Angeles area can be very draining and time-consuming and you can even get stuck in traffic.
When in Pasadena or in other parts of LA for a night of fun with friends and loved ones, don't let traffic jam or parking spaces take up much of your time and ruin your evening. PartyBusLosAngeles.com is here to make your stay in Pasadena more fun and memorable.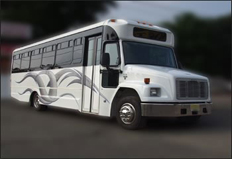 We provide bus transport and party bus services with our fleet of modern and fully-equipped buses that are top of the line. Our chauffeurs are also highly-trained and professional and they know their way around Pasadena - bringing you to any spots that fit your mood.
Whether it be for a party with close friends or efficient transportation in Pasadena and other parts of LA, trust that PartyBusLosAngeles.com will make your stay exciting, fun, and memorable.
For more information, visit PartyBusLosAngeles.com
or call us at 323-638-7180